Bryony and Jason: you said you looking at light/dark images, this guy does some ace illustrated type and swirly things that might be inspiring??
http://www.siscottstudio.com/
I reckon everybody should have a go at this tshirt competition on
grafiknoise.com
.
here is my entry for it,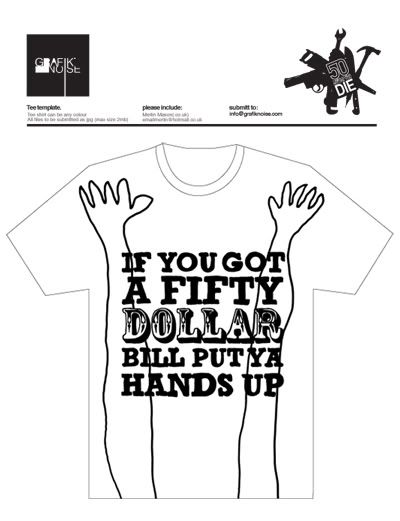 thought I'd move away from their really graphic style and try to do something different. I guess you'll either love it or hate it.
Also anybody seen this?
http://www.leedsmet.ac.uk/northerndesign/index.htm
Could be something to submit competition work to as a double chance of winning!
and if anybody is interested I've given my own site a complete overhaul.
see it
here
, if you want.
Also
shut magazine
are looking for contributions for their next issue (the money issue), if you can think of anything funny and probably slightly pretentious then they might be interested. you can download previous issues as pdf's from their site.
wooopwooop xx